Our team members have a wide range of engineering skills that are developed through years of industry experience, which enabled us to pursue this multidisciplinary project. We are Mechatronics engineering students that share the same fervid passion in improving the lives of patients. Above all, we are a team that jumps at the opportunities to take initiatives.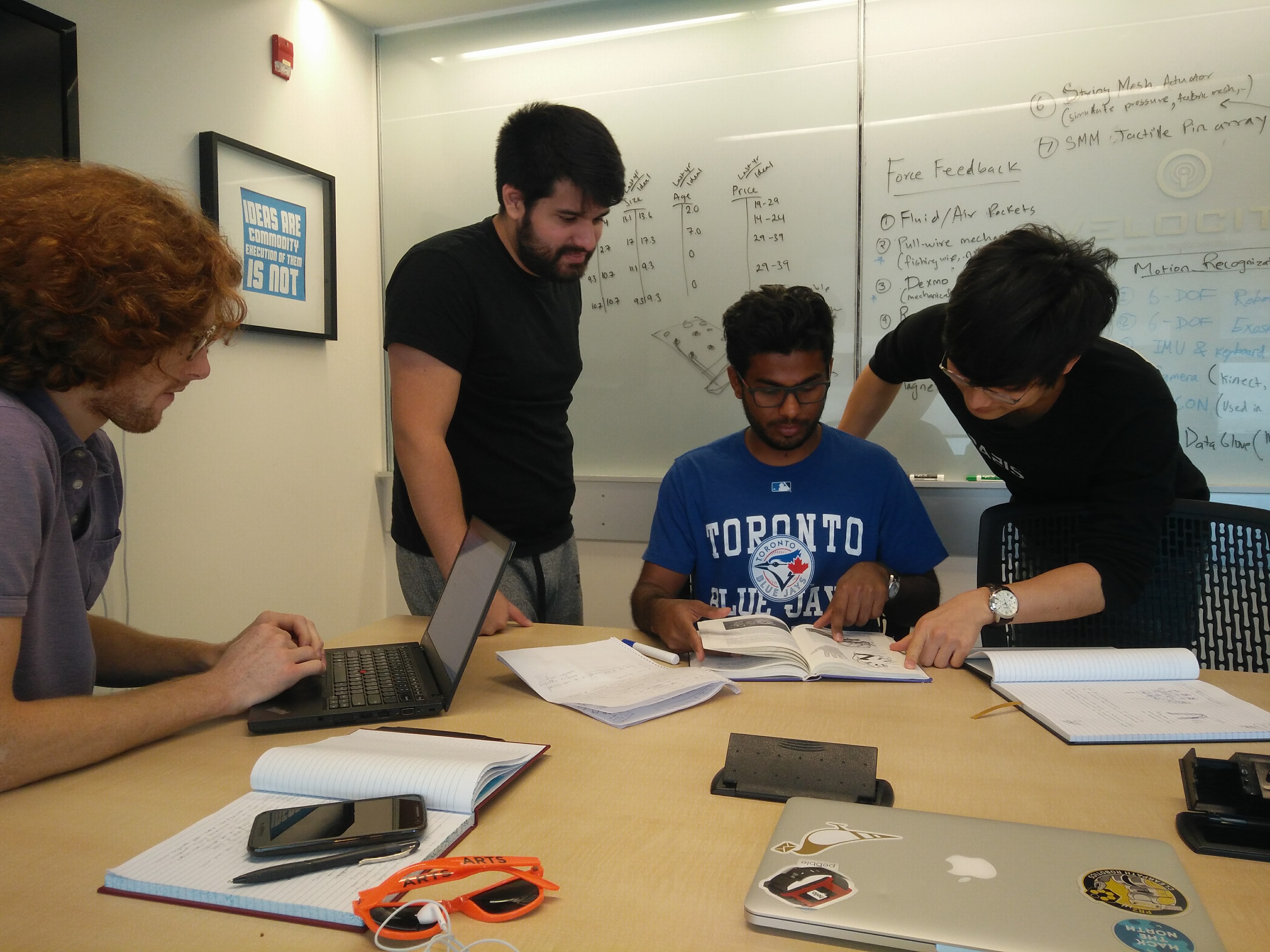 Our software lead Si Te has been an organizer of Hack the North for two years since its inception, which helped 1000 hackers from 80 countries to make the change they want to see in 36 hours. He has also led the outreach efforts as VP of projects at uwBlueprint.org, a student pro-bono software organization that helps local charities with technology. Besides cultivating an inclusive student technology community, Si Te is excited about software and wearables. He has previously contributed to the development of the Pebble 2 smartwatch, released mobile apps on the App Store for high school students, and participated in hackathons, winning grand prizes at Stanford University and University of Michigan.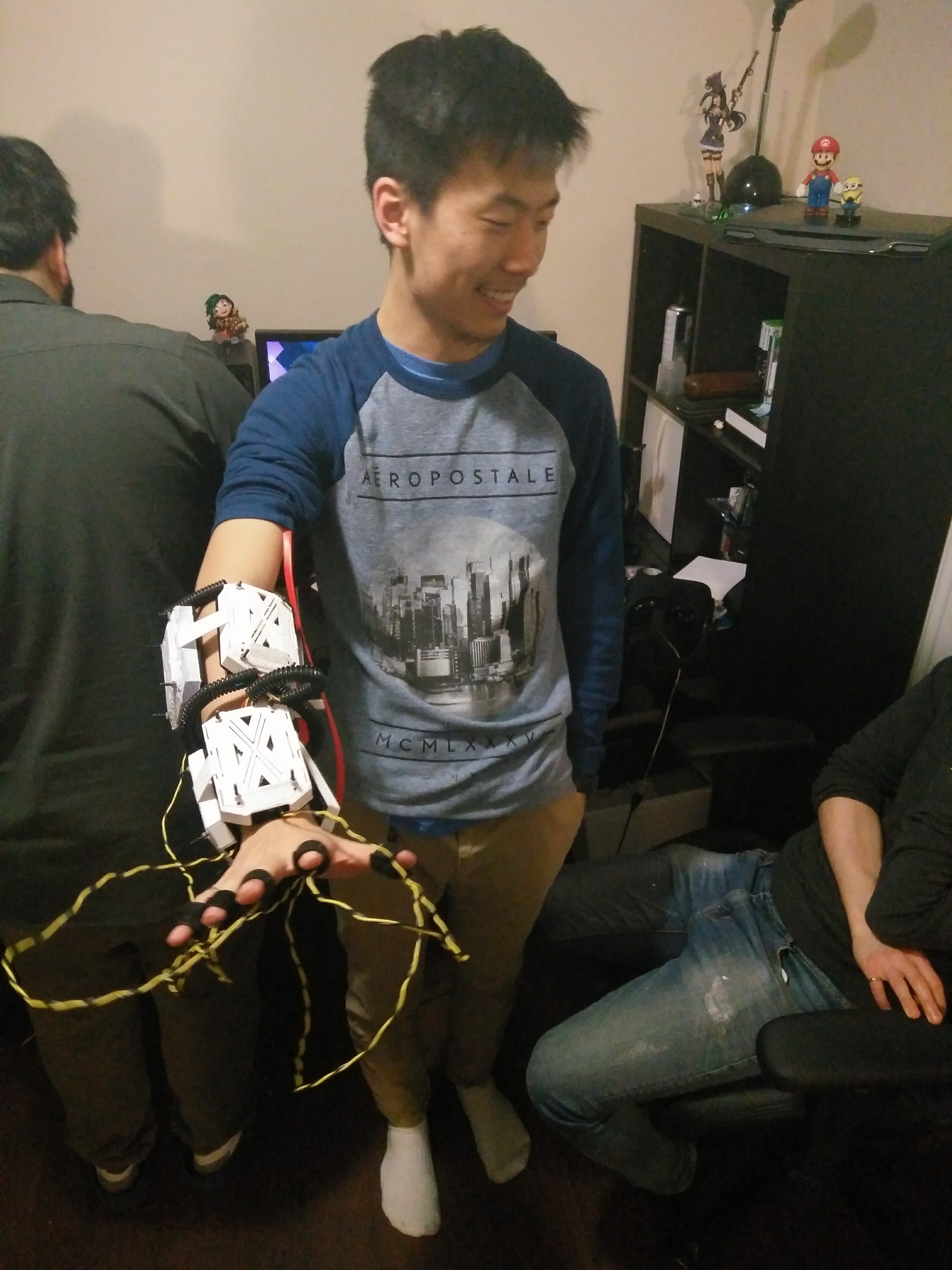 Ben, our embedded design lead, brings expert biomedical hardware design experience to the team from his gesture measurement projects at Tesla, 3D human motion tracking hardware research at Nest Labs, and real time operating system platform bring-up for Kiwi Wearable Technologies. In addition to his embedded and hardware design leadership, Ben brings biomedical signal processing and neural system simulation expertise to HappenVR, allowing the company to develop cutting edge motion performance metrics for rehabilitation patients in need of our solution.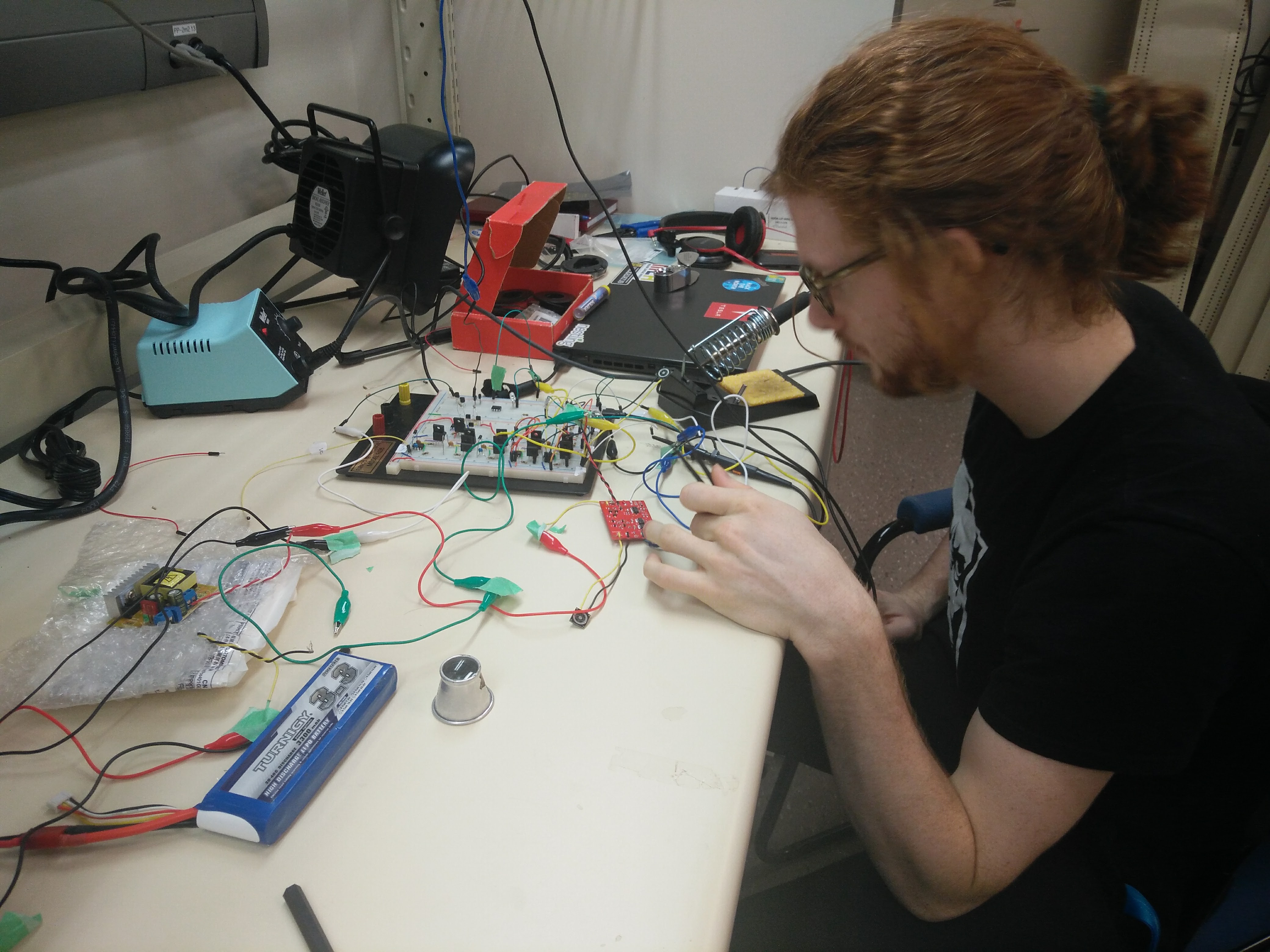 Sunaal is involved in the electrical and hardware design for HappenVR, and along with Ben, works on the electrotactile feedback system. Sunaal brings in experience from hardware design and engineering for a medical device startup, PCB design, software engineering, game development and user centred design experience from IDEO. He has experience working with bio-signal processing and sensor design for EMG and ECG applications. Sunaal also works on the customer discovery tasks for this project, and communicates with external companies, researchers and prospective customers to investigate the applications of this project.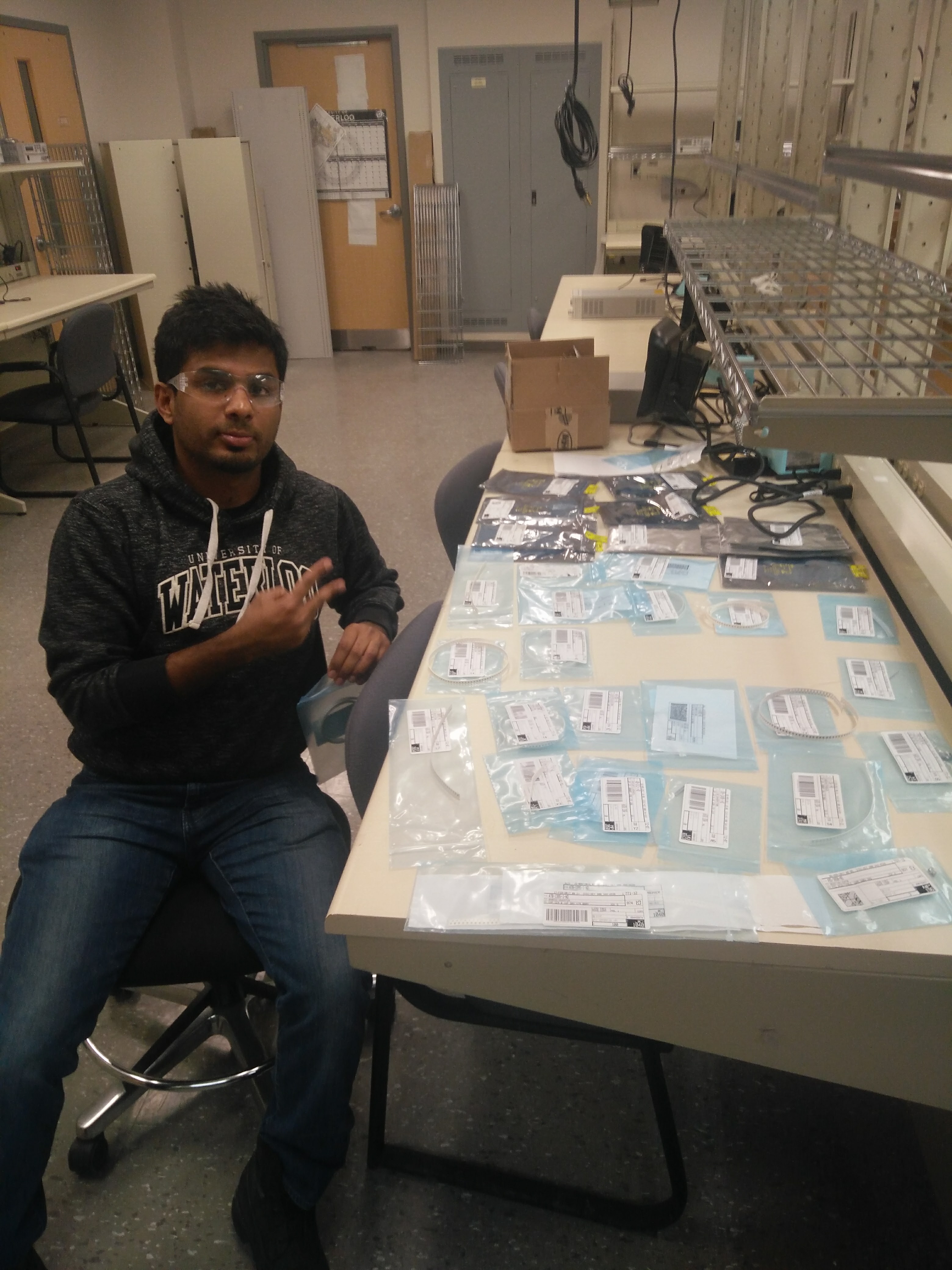 Hernan, our mechanical design and manufacturing lead, brings expertise in the area of mechanical design and prototype development. Hernan gained this experience after working multiple co-op terms in R&D related positions from large companies to startups, including medical device companies such as Baylis Medical and Conavi Medical. During these co-op terms, Hernan had the chance to propose, develop and test various design alternatives throughout different development stages of electromechanical devices. In addition, Hernan is also experienced in the preparation of the 510k regulatory application for the US FDA, participated in animal trials, and completed quality assurance related tasks.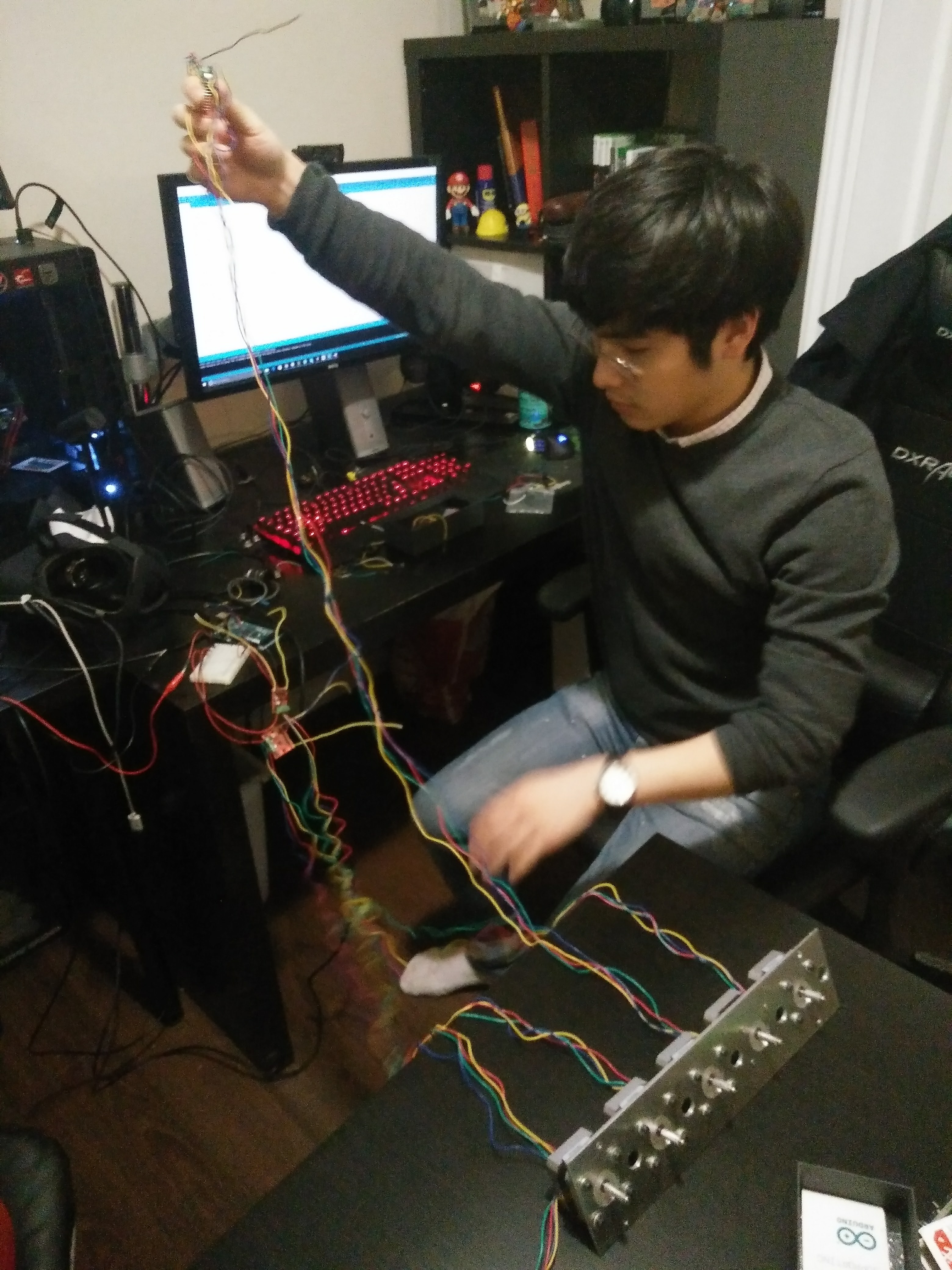 Jacob (Sang Min) is our system integration lead. He is involved with the software and works with Si Te on both software integration and the virtual reality game demo. Sang Min's main area of expertise is in project management, but he also has experience in mechanical design and software engineering.He gained experiences in these areas from co-op placements in companies including BMW and Alcohol Countermeasure Systems. In some of these placements, Sang Min worked through the different stages of the project life cycle - particularly in documentation, planning, and presentation.